OFF-GRID SOLAR POWER SYSTEMS
An off-grid solar system allows you to live with all the comforts of home, without any connection to the commercial electrical grid, even in the most remote location.
Off-grid solar is usually considered when it's cost prohibitive, or physically not possible, to connect to the grid. These systems always require a secondary source of power such as a generator for low generation times or large loads such as dishwashers and dryers.
Living off-grid usually means a shift in the way we run our houses, for example using a log burner for heating and gas for cooking. It also usually requires the owner to have a good understanding of how the system works, what its capabilities are and how to maintain it.
An off-grid solar system is very site and customer specific and there is a large amount of system design involved. For example, batteries all have their own personal charge characteristics and ideal charge current. It is important to match the array to the batteries to ensure you are providing the charge that they require, otherwise you risk damaging them prematurely.
Sunergy Solar only use quality products and are proud to be installers of Century Enersun batteries, SMA and Outback Power inverters and charge controller.
How it works
Solar panel arrays are stationed on the roof or on a ground based stand. They capture sunlight during the day and sending generated power to an inverter, which converts it to 230V AC and sends it to the switchboard.
While the panels generate more power than is being consumed, a secondary charge control inverter manages the flow of power, channeling the excess to a battery bank for storage.
While the array is not generating, the controler draws power from the battery bank to supply the switchboard.
In the event there isn't enough power in the battery bank, the controller starts a generator and feeds that power back to the switchboard, with any further excess charging the battery bank.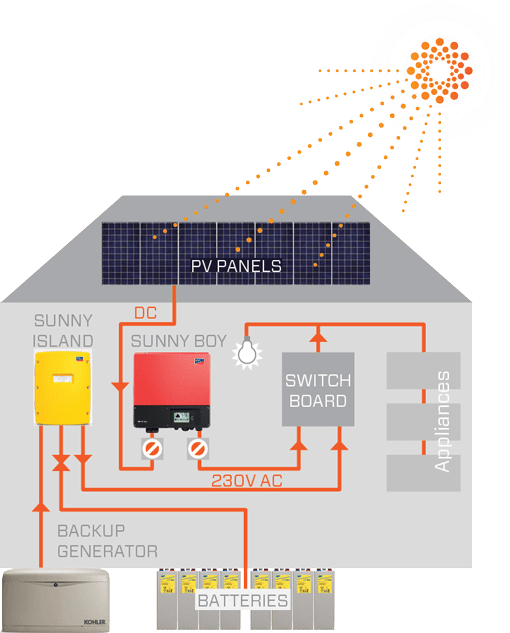 Using quality products
Having good quality, well designed components can make all the difference to how well your off-grid solar system performs and how long it lasts.
There are many different products available on the market, so how do you know what is good, bad, or best suited to your particular off-grid solar system?
We've done all that for you—with our years of experience and lots of up to date research, Sunergy Solar use and sell tier 1 (that's the best) panels from Seraphim Solar, as well as German engineered inverters from SMA and Fronius. All of our products have market leading warranties.
For more information, see our product range. Our products are purchased through local supply partners so you can have confidence in the warranties and that you're not buying parallel imported product.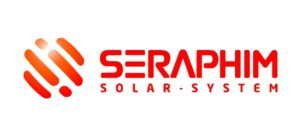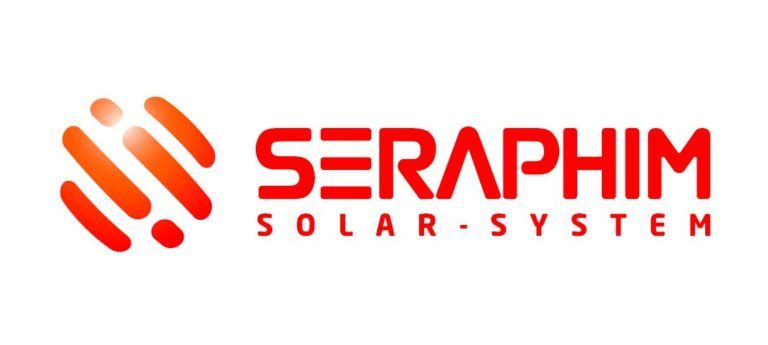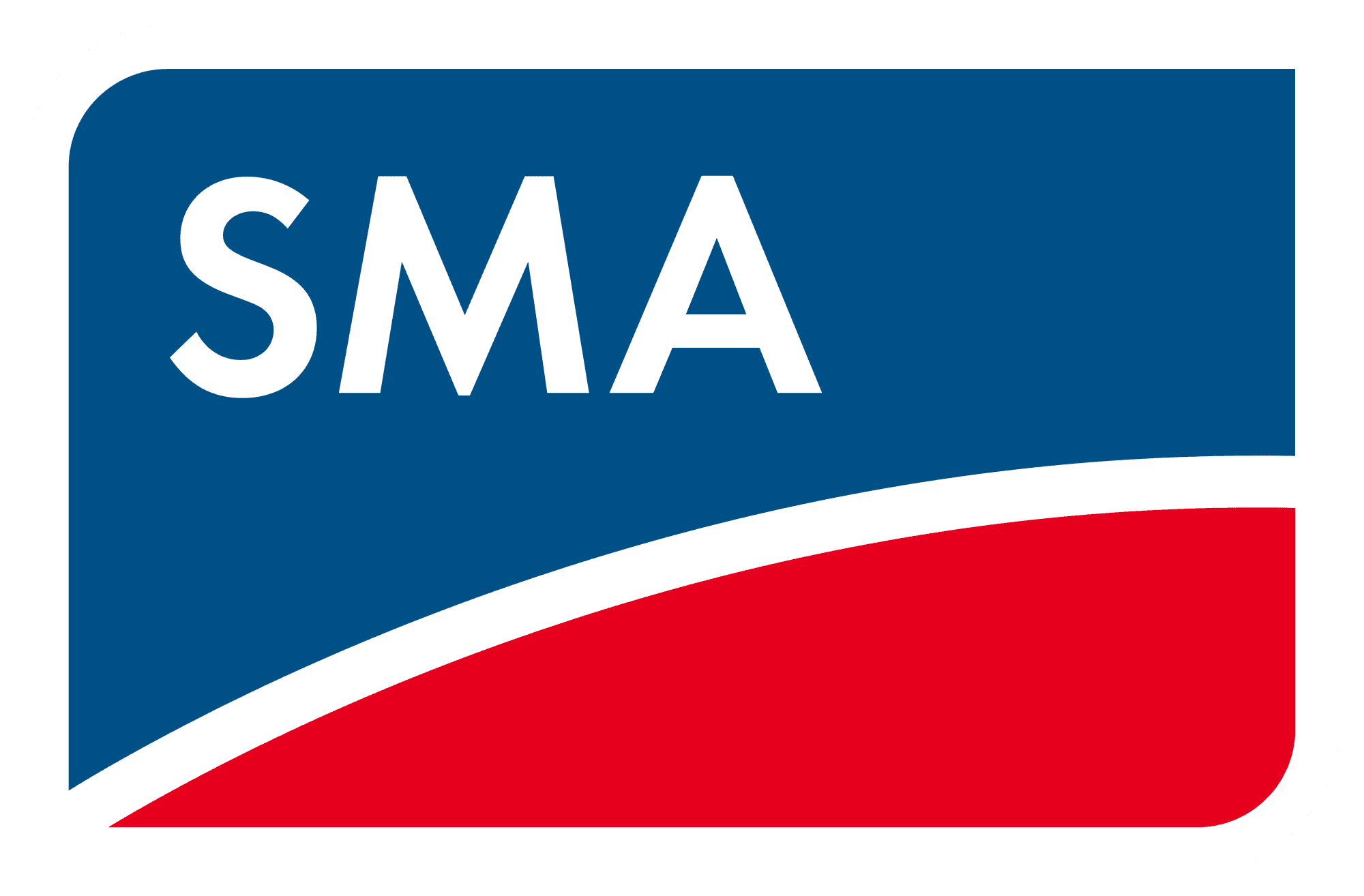 What does an Off-Grid Solar Power System Cost?
Every off-grid solar system is designed and priced individually. Below is indicative pricing for 2 common systems we install:
6.5kW

 array (24 x Seraphim 270)
$

8,150

Racking, cables and misc gear
$

3,260

SMA Sunnyboy 5.0 inverter
$

3,040

SMA Sunny Island 6kW inverter
$6,500

Sonnen A602 1415Ah battery bank

$

24,450

Design, installation and commissioning
$

6,100

Total Investment (incl GST)
$51,500
4.3kW 

 array (16 x Seraphim 270)
$

8,150

Racking, cables and misc gear
$

2,820

SMA Sunnyboy 4.0

$2,830
SMA Sunny Island 6kW inverter
$

6,500

Sonnen 2RPG 1040Ah battery bank

$

18,900

Design, installation and commissioning
$

6,100

Total Investment (incl GST)
$42,000
1.6 kW Array (6 x Seraphim 270)
$2,950
Racking, cables and misc gear
$1,150
Victron Inverter 24/1600
$2,950
Crown 24V 430Ah battery bank
$3,450
Insulated Battery Enclosure
$1,000
Design, installation and commissioning
$

3,000

Total Investment (incl GST)
$13,950
We recommend a quality Kohler LPG generator for our off-grid solar systems. Our three primary reasons are:
LPG doesn't go stale,
LPG generators are considerably cheaper per kW than a diesel alternative,
You cannot damage a LPG engine by idling under low load, which is often the case with off-grid solar systems.
A specifically designed LPG generator with a 48V DC output for use with renewable power systems. The generator couples directly to the batteries and has its own battery monitoring system which will start the generator if the battery voltage drops below a preset level. It can also start under high load situations to provide additional power, so that it reduces draw on the batteries and increases battery life.
Ask us how off-grid solar could work for your home